Mnitowoc County Tavern League
Two Rivers Family Dental LLC would like to thank the Manitowoc County Tavern League for their support with our dental mission in Haiti fund raising project. Tippy Tomchek President of the Manitowoc County Tavern League presented Cheri with a $250.00 check yesterday at the Tavern League meeting.
---
Halloween Fun!


Two Rivers Family Dental participated in Trick or Treat on Main Street on Saturday. Trick or Treaters came looking for their goody bags filled with toothbrushes, toothpaste, floss, and pencils. This years crowd was big and we gave out every last treat. Check out the great costumes we had the pleasure of seeing this year!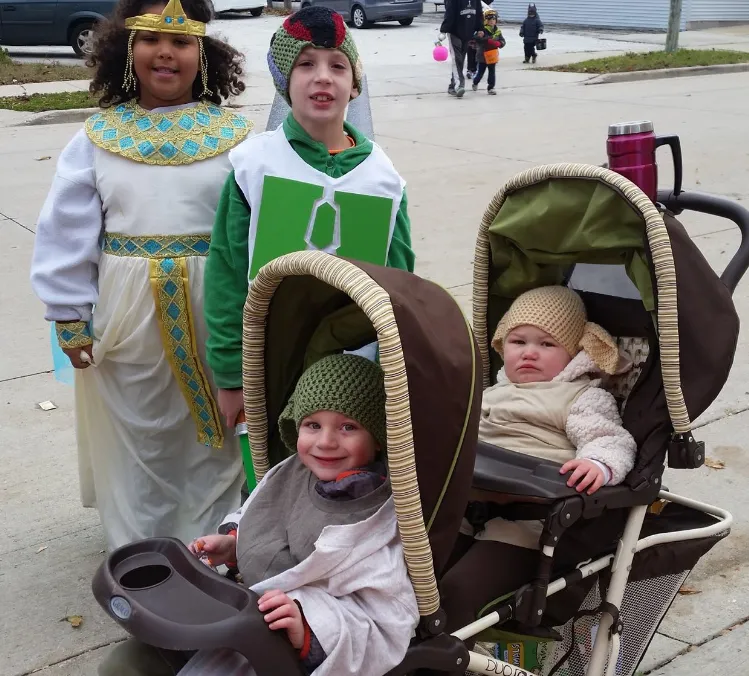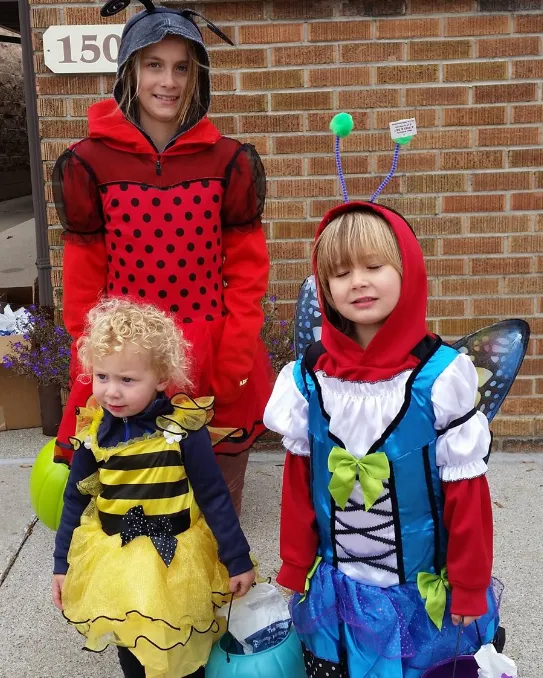 ---
The Winner Of Our Drawing

Nicole is the winner of our "Write Us A Review Drawing". She received an Oral-B electric toothbrush-retail value $179.99.
---
Two Rivers Family Dental Is Partnering With Project Linus For 3rd Annual Blanket Drive


Two Rivers Family Dental is partnering with Project Linus for our 3nd Annual Blanket Drive.
We are asking our patients and community members to join us.
These blankets created by "Volunteer Blanketeers" provide love, a sense of security, warmth and comfort to children who are seriously ill, traumatized, or are in need.
Drop off deadline is Thursday, November 30th.
Stop in or call the office for details.
For more information about Project Linus go to: www.projectlinus.org
---
Dr. Hansen Brings Confidence Back To His Patient Through A Restored Smile
Before Marisa went to see Dr. Chris Hansen at Two Rivers Family Dental, she suffered from structural breakdown, jaw clicking, and grinding. She was very self-conscious and experienced sensitivity when drinking or eating cold or sweet foods.
After a complete exam, Dr. Hansen put her into a C2O (Condylar Centering Orthotic) to get her stabilized. After stabilization, a hinge axis record was obtained, then a wax up with ideal occlusion, tooth form, and length. Finally, this was transferred to Marisa's mouth using restorative techniques learned at the Texas Center.
In a follow-up call after the procedure Marisa said, "I love my new teeth! It has been life changing." Her self-confidence has been boosted immensely and she now smiles more than she ever has before.
---
Two Rivers Family Dental Staff Attended An Auxiliary Course
The Two Rivers Family Dental Staff attended an Auxiliary Course at the Texas Center for Occlusal Studies in Flower Mound, Texas July 14-15th. The course was designed to define the dynamics of our staff roles in a Rejuvenation Practice. Rejuvenation Dentistry replicates the forms and function found in excellent natural dental biology. It calls for a conservative team approach to dental care. Meticulous comparative studies of your teeth and jaw position are used to develop an individual treatment plan especially suited for our patients. See www.tworiversfamilydental.com for more information on BioRejuvenation Dentistry.
---
Vince Lombardi Walk To Tackle Cancer
Two Rivers Family Dental and Dr. Dale's Dream Team joined forces and walked Saturday, June 24th in the Vince Lombardi Walk to Tackle Cancer held in Two Rivers at Neshotah beach. Our teams together raised over $750.00 to help tackle this deadly disease.
Julie Wiebensohn, Cheri Ertman, and Dave Zahorik walked for the Two Rivers Family Dental LLC Team. Dr. Dale DeSteffen's entire family walked in honor of his memory. Dr. Dale's family members attending the event included;
Sue DeSteffen, Gina, Gabby, Brittany, CC, Joel, and Arianna. The Vince Lombardi Cancer Foundation gave a 50% match for all funds raised.
---
Gemini 810 + 980 Diode Laser
Ultradent Account Manager Suzanne Kamler presented a Gemini diode laser demo during last weeks staff meeting. The Gemini 810 + 980 diode laser is the first dual wavelength soft tissue laser available in the United States. It is innovative, faster, smoother and efficient. Dr. Hansen and Lisa had a chance to try it out.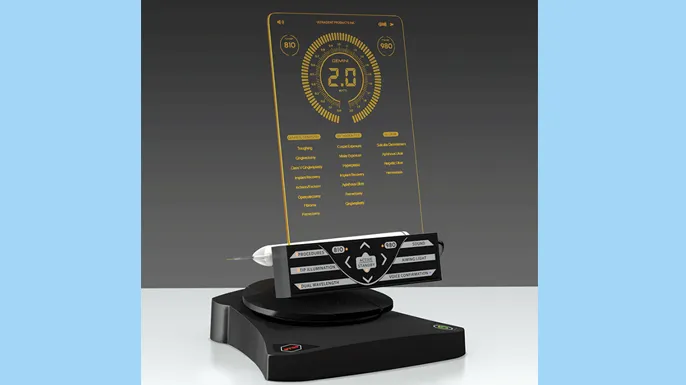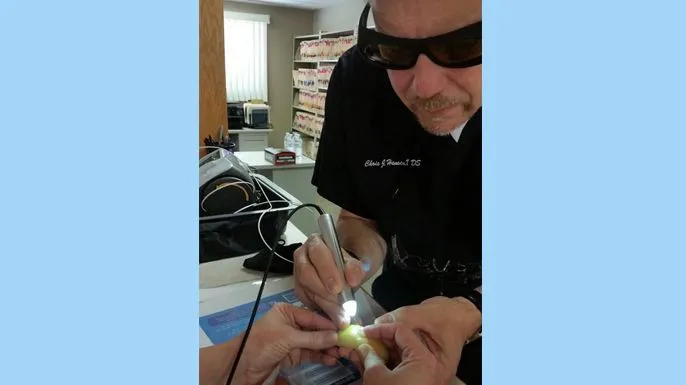 ---
Two Rivers Family Dental Wine Walk Event
Two Rivers Family Dental participated in this years Wine Walk event. There was wine sampling, a variety of good food to try, displays to look at and just spending time with friends and opportunities to make new ones.
---
Two Rivers Family Dental Uses OralID Technology
Two Rivers Family Dental LLC will use OralID technology called, "fluorescence technology." for the Free Oral Cancer Screening event held Thursday, April 20th 1-3pm. OralID's fluorescence technology uses a blue light that allows a clinician to identify oral cancer, pre-cancer and other abnormal lesions at an earlier stage, thus saving lives. Call 794.8947 and schedule your free screening today.
---
Two Rivers Family Dental Offers Free Oral Cancer Screenings
Early Detection Can Save Lives
In honor of Oral Cancer Awareness Month, Two Rivers Family Dental will be offering free oral cancer screenings on Thursday, April 20th 1-3pm. Oral cancer is not a rare disease. Approximately 49,750 people will be diagnosed with oral cancer every year in the US. It kills one person every hour of every day, and approximately 132 new individuals will be diagnosed with it each day. The good news is that it can often be found early in its development, through a simple, painless, and quick screening.
An oral cancer screening should be conducted every year, so take advantage of this free offer and get screened today. Call Julie or Cheri at 920.794.8947 to make an appointment for your complimentary screening.
For more information about oral cancer, please log onto The Oral Cancer Foundation's official website at www.oralcancer.org.
---
February Is National Children's Dental Health Month
Children's teeth are meant to last a lifetime, and a healthy smile is important to a child's self-esteem, and overall health. With proper care, a balanced diet and regular dental visits, their teeth can remain healthy and strong.
Join our Coloring Contest! Print off your coloring sheet by clicking here and bring your finished colored sheet to the office and you will be entered in our contest! Prize winners will be announced in March!
1st prize winner will receive a  Crest Junior Backpack which includes: electric toothbrush, toothpaste, mouth rinse, and flossers.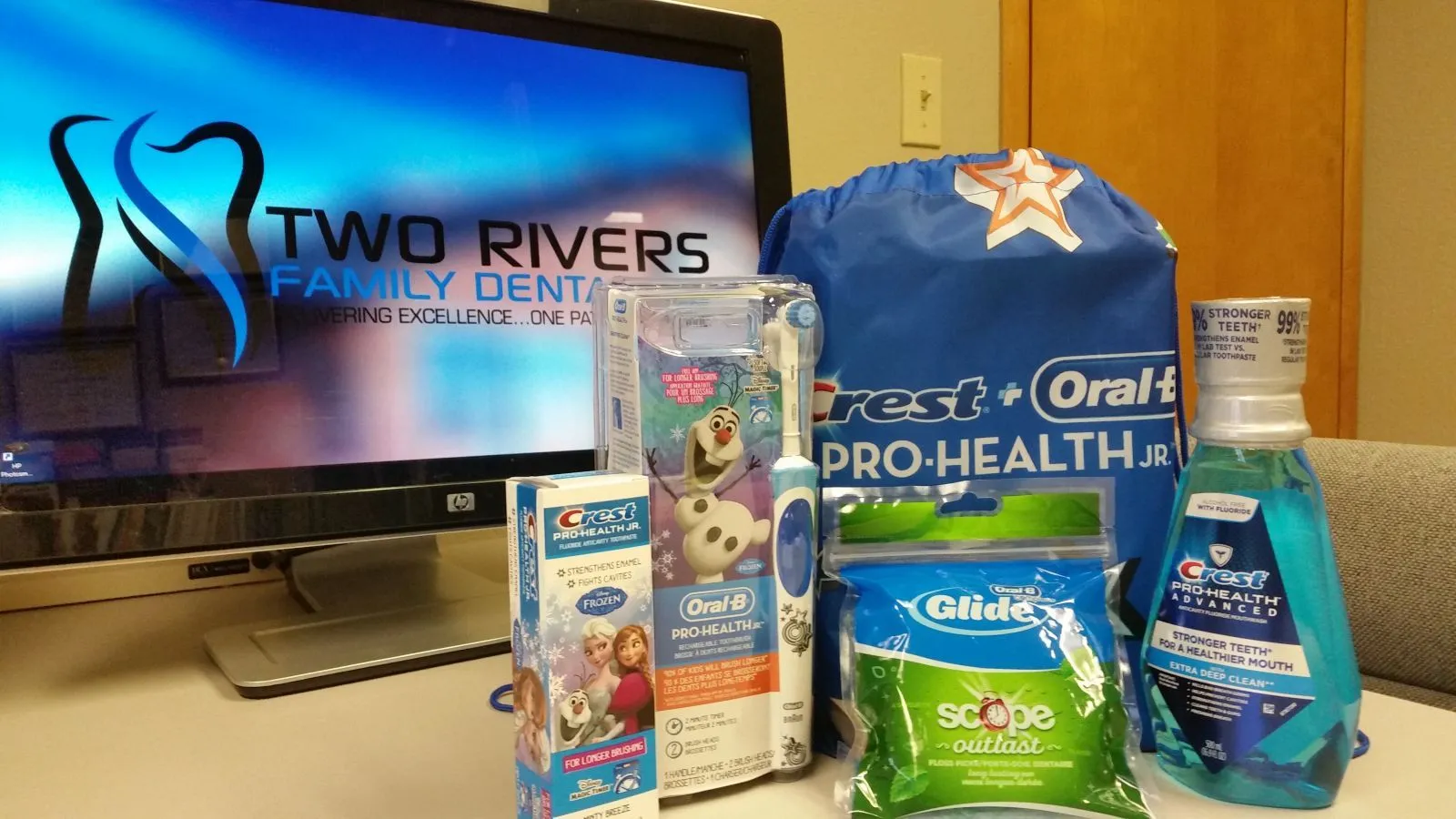 ---
Dr. Hansen Attended the First Session of the Texas Center for Occlusal Studies Occlusion Residency Program
Dr. Hansen recently attended the first session of the Texas Center for Occlusal Studies Occlusion Residency Program. In this unique residency program doctors learn hands-on a complete system to transform even the most severely worn teeth to an optimal state, to chew pain-free and with beautiful results. This Bio-rejuvenation system utilizes state of the art bonding techniques that are minimally invasive. These whole mouth restorations can usually done without the extensive need for crowns.
This year long residency is designed to teach in detail how the chewing system works, how to accurately and predictably rebuild the mouth using the human biologic model as a guide. Doctors are taught the necessary to skills to restore debilitated, worn dentitions. In addition, they learn how to correct bite problems that cause jaw/ facial pain and the associated medical problems, using these same non-invasive techniques.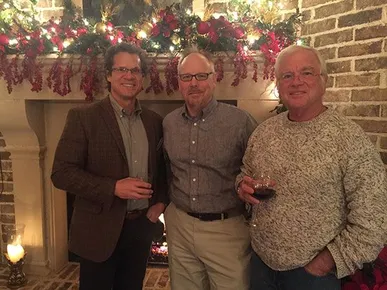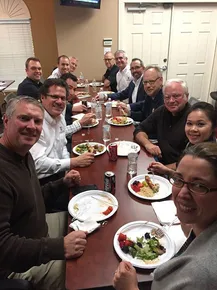 ---
We Donate Oral Care Kits Because #wecare
Two Rivers Family Dental LLC is donating Oral Care Kits for those being treated at the Vince Lombardi Cancer Center at the Aurora Two Rivers Hospital. Each kit is made by Side Effect Support LLC and is designed to help survivors manage the oral side effects of cancer treatments and prevent long-term damage to oral health. We proudly donate because #wecare.
---