What is BioRejuvenation Dentistry?
Sometimes, a patient may have jaw pain, broken teeth, broken fillings, or even ringing in the ears. Traditional dentistry tries to address these individual symptoms. BioRejuvenation dentistry takes a different approach. It involves treating the whole chewing system instead of just the parts being affected.
BioRejuvenation dentistry is relatively new and is based on extensive research. The dentist uses an in-depth process to improve the jaw's stability and to relax the TMJ muscles. Looking at the overall functioning of a patient's masticatory system helps to keep the teeth from wearing down and breaking over time.
---
"BioRejuvenation dentistry aims at improving the overall function of your teeth, your long-term oral health, and your appearance."– Dr. Chris Hansen
---
Dr. Chris Hansen of Two Rivers Family Dental completed a comprehensive one year residency in advanced dental education at the Texas Center for Occlusal Studies to study the treatment of airway issues, TMJ (jaw joint pain), and the restoration of severely worn teeth. The residency program was established in 2014 and is a world-class institution for training in BioRejuvenation dentistry.
Dr. Chris Hansen explains why he practices BioRejuvenation dentistry
How is BioRejuvenation different from cosmetic dentistry?
Several factors distinguish BioRejuvenation dentistry from cosmetic dentistry. Cosmetic dentistry primarily focuses on giving you a beautiful smile. It is all about appearance and has nothing to do with how your teeth function.
BioRejuvenation dentistry restores damaged teeth to their original, youthful shape and optimizes how your mouth works. This is accomplished by first stabilizing the jaw joints using a a Condular Centering Orthotic Device (C2O) which the patient wears for 6-8 weeks. Once the jaw joints are stabilized we can then consult with the patient about moving ahead with the restorative phase of treatment.
A patient who has undergone the treatment feels better and looks great. But, more importantly, the patient's need for future restorative dental work is far less likely. BioRejuvenation is comprehensive and proactive.
Minimally invasive BioRejuvenation
Although BioRejuvenation dentistry, sometimes referred to as rejuvenation dentistry, has been around since the early 1980s, practicing it with minimally invasive techniques is a recent innovation. Only a few pioneers such as Dr. Chris Hansen use them.
BioRejuvenation is an alternative to crowns – a commonly used approach which can be a problem if every tooth needs a crown. Much can go wrong. Why remove all of the tooth structure if you don't have to? Crowns are sometimes still needed, but the minimally invasive approach means using new techniques with resin-composite materials that require less removal of tooth structure.
The result? An incredible smile that lasts far longer than traditional resin-composite approaches.
Fill out our new patient questionnaire:
BioRejuvenation Questionnaire Form

Be sure to go to the last page of the form and click the button to complete.

Ready to restore your teeth to their original appearance and function?
Call Two Rivers Family Dental at (920) 794-7100 today!
---
Before BioRejuvenation Dentistry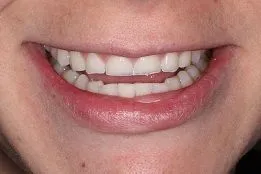 After BioRejuvenation Dentistry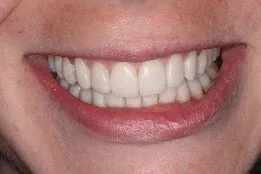 Before BioRejuvenation Dentistry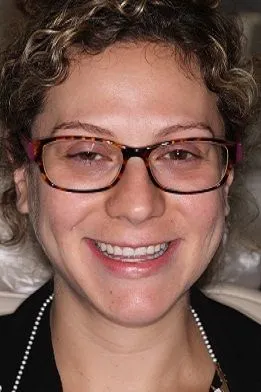 After BioRejuvenation Dentistry